Hello, everyone! Let's dive straight into the highlights of Saturday's Devnot Developer Summit 2023, which took place on October 7th in Istanbul, Turkey. The event was a domestic gathering of industry experts, innovators, and tech fans. Among the lineup of speakers was our co-founder, Halil Ibrahim Kalkan, who delivered an insightful talk on "Building a Kubernetes Integrated Local Development Environment."
About Devnot Summit 2023
Devnot Developer Summit is an annual tech event. It is one of Turkey's most important software developer conferences that brings 750+ software developers from the sector together to discuss cutting-edge technologies, share best practices, and inspire innovation. Most of the attendees were working on .NET technologies and many of them were experienced in containerization and Kubernetes.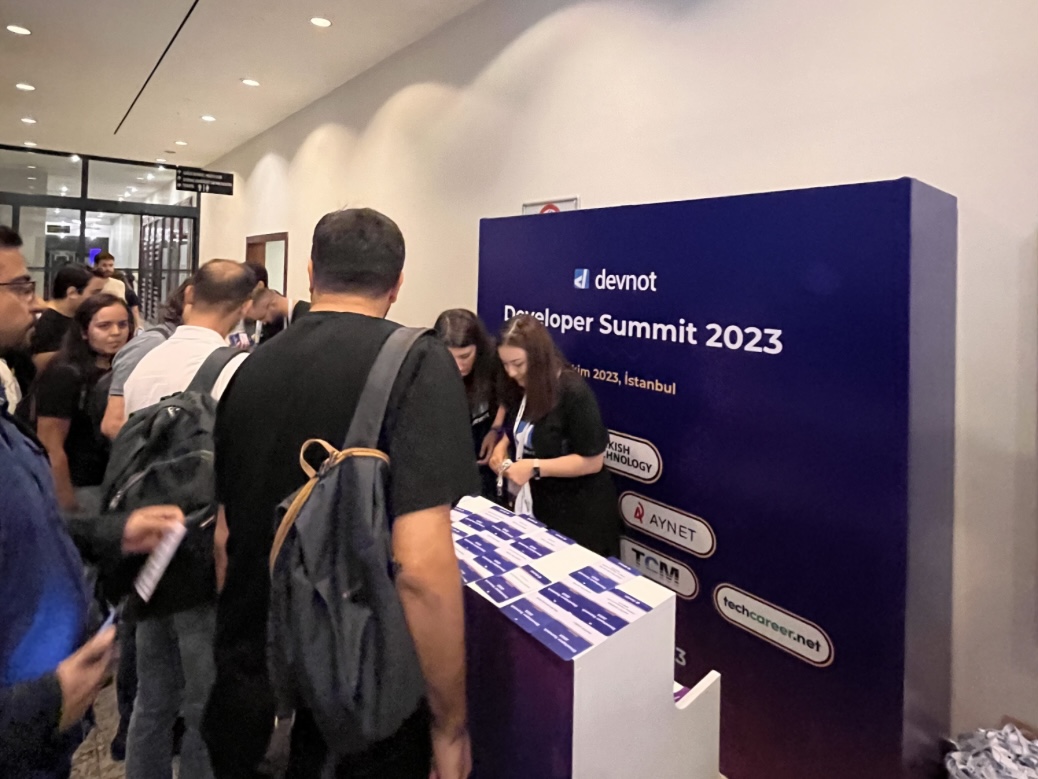 Halil's Talk: Building a Kubernetes Integrated Local Development Environment
One of the sessions of Devnot Summit 2023 was Halil's presentation on "Building a Kubernetes Integrated Local Development Environment." Halil is the co-founder of Volosoft, also the lead developer of ABP Core Team. Halil's insights with his experience into Kubernetes and local development environments were highly recommended.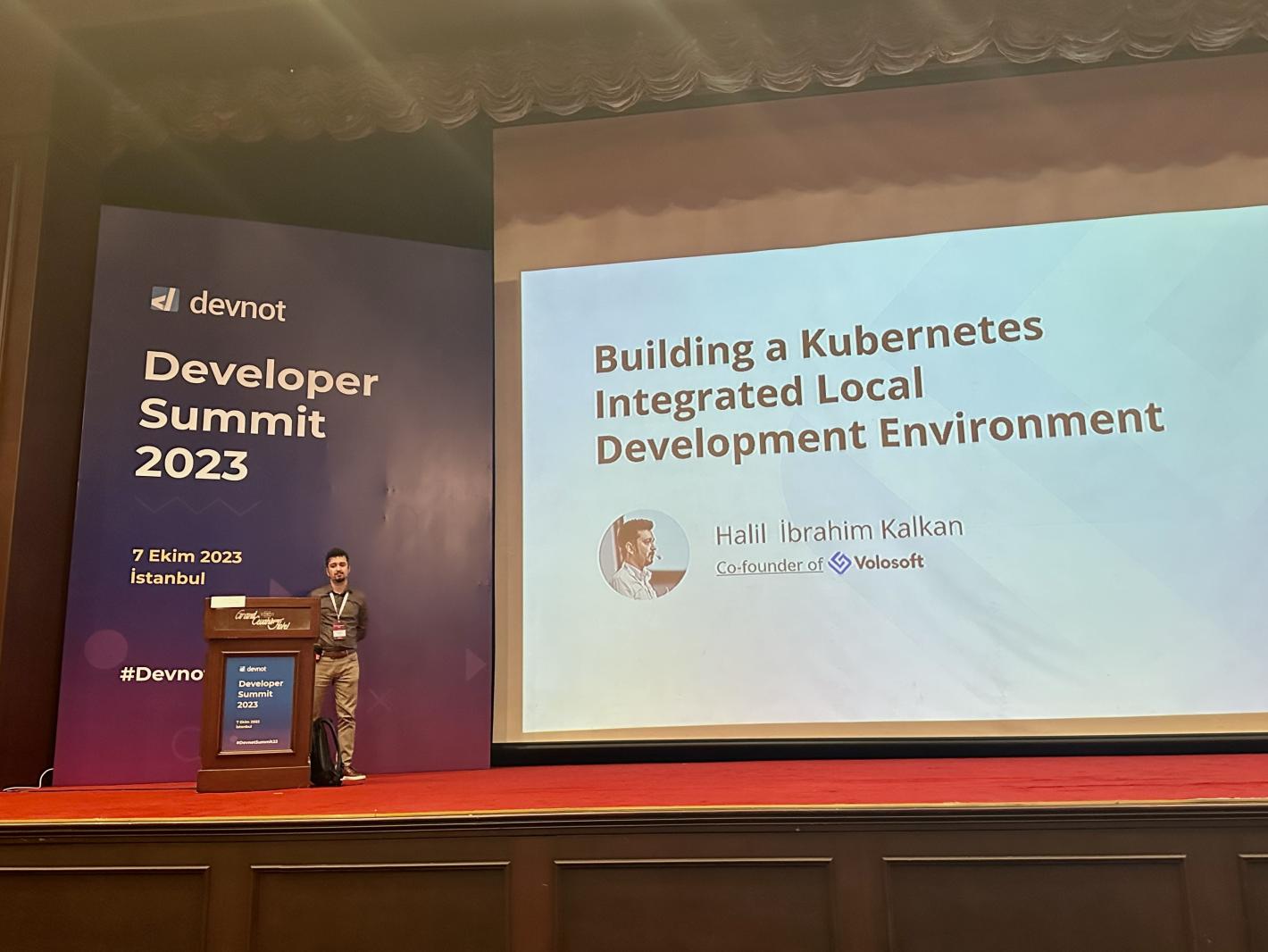 Key Takeaways from Halil's Talk
Introduced the essential challenges of developing a service in a microservice solution and explaining how to overcome these challenges by integrating Kubernetes to the local development machine.
Showcased how to use Kubernetes to run all the solutions except the service we are actively developing. We are developing that service locally and connecting two environments together.
Explained how ABP Studio makes that process easier and also collects runtime data from the services in Kubernetes to provide us insights of the solution.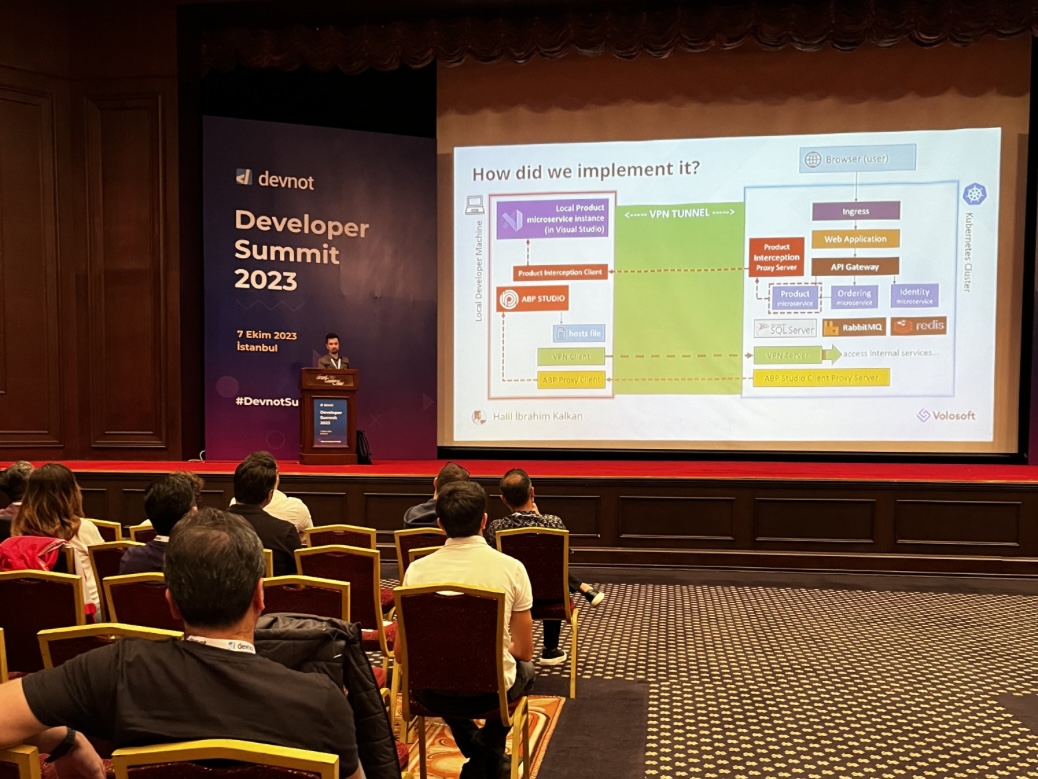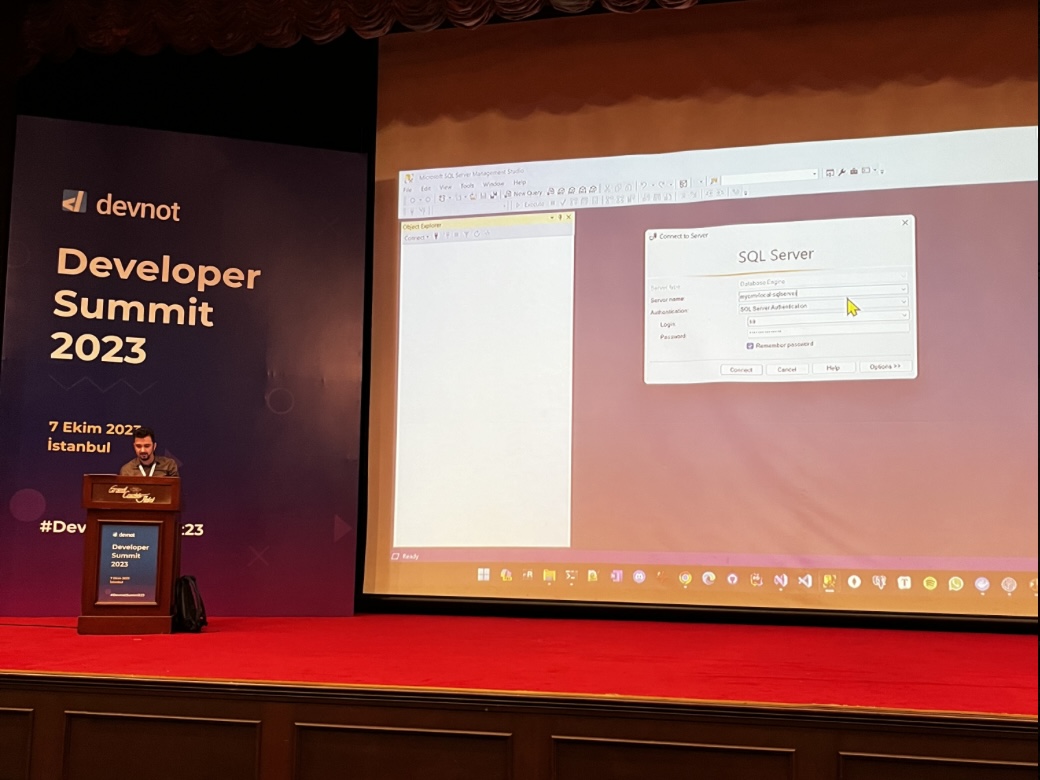 Summary
Devnot Summit 2023 was a great event for gaining tech knowledge. We had a great network and interactions with the attendees especially with the .NET fellows. We look forward to continuing our journey of innovation and knowledge-sharing in the .NET world. Stay tuned for more exciting updates from Volosoft Company, from ABP.IO, as we continue to explore the landscape of .NET development.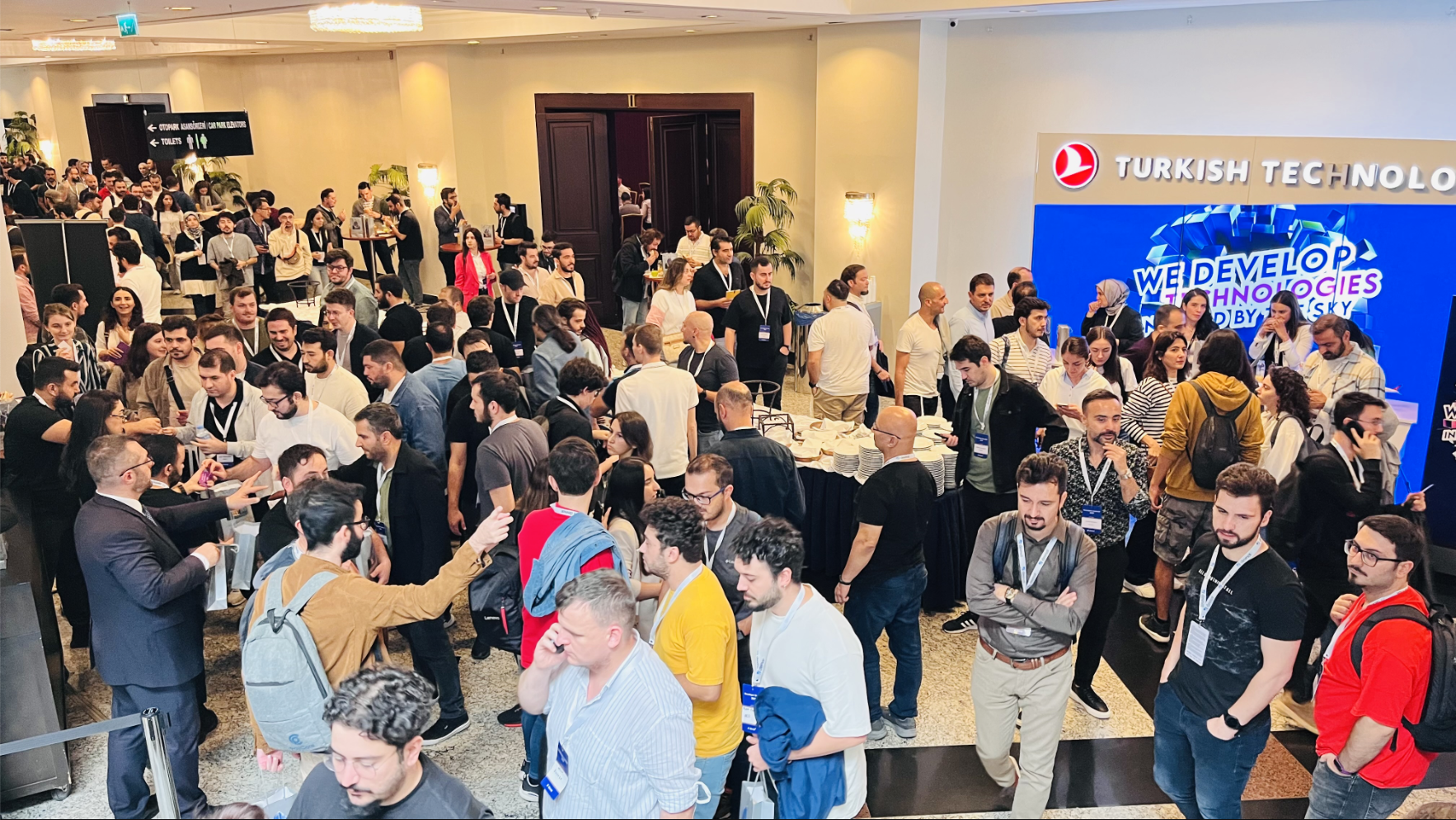 Resources
You can also find Volosoft Team from the past Devnot events by checking the listing resources below:
📌Devnot Dotnet Conference 2018 http://dotnet.devnot.com/2018/
📌Devnot Dotnet Conference 2019 http://dotnet.devnot.com/2019/
📌Devnot Summit 2019 http://summit.devnot.com/2019/
📌Devnot Summit 2022 https://summit.devnot.com/
📌Devnot Dotnet Conference 2023 https://dotnet.devnot.com/