Last week we were in the Netherlands to participate in Techorama 2019 Conference. Techorama is an international software development conference which takes place in Ede. It was a quite big organization with over 30 partners and over 1000 attendees. The venue was a cinema and whole venue was closed for this event. Volosoft is proud to be a Platinum Partner of Techorama.
It started on Tuesday, October 1 and continued with the next day. So 2 full days from 07:30 to 18:00 and 10 parallel sessions. There were many different topics like AI & IOT & ML, Cloud Services, Data Platform and BI, Developer trends, Dev-Ops and Architecture, Motivational and self-improvement, Back-end and Front-end technologies…
There were 90 speakers from different parts of the world like Mads Torgersen, Scott Allen, Dan Wahlin, Jimmy Bogard, Pinal Dave, Richard Campbell and also our lead architect Halil Ibrahim Kalkan had a session about "Implementing Domain Driven Design". The room was full and even some visitors were standing on the walls to listen to Halil's talk. It was really great to see this high of reaction.
We were the only company who was there for an open-source product. ABP.IO is our new approach to a micro-service compatible & multi tenancy enabled solution. It has numerous of cool features to start a new project rather than a scratch ASP.NET Core project. We had a lot of people visiting our booth, people were all interested in this open-source ASP.NET Core 3.0 compatible web application framework!
We brought lots of cool swags to the Netherlands. Nice colorful Bluetooth speakers, hand-made chocolates. As always, we had some great fun during the drawing of our Play Station 4 raffle. Besides we made a present of ASP.NET Zero Ultimate License which costs like $4499.
Congratulations to @mikkeljohansen for winning the Playstation4 prize by Volosoft at #techorama Netherlands! pic.twitter.com/lO3wnC4dkH

— Volosoft (@volosoftcompany) October 2, 2019
Check out Techorama Netherlands 2019 by pictures: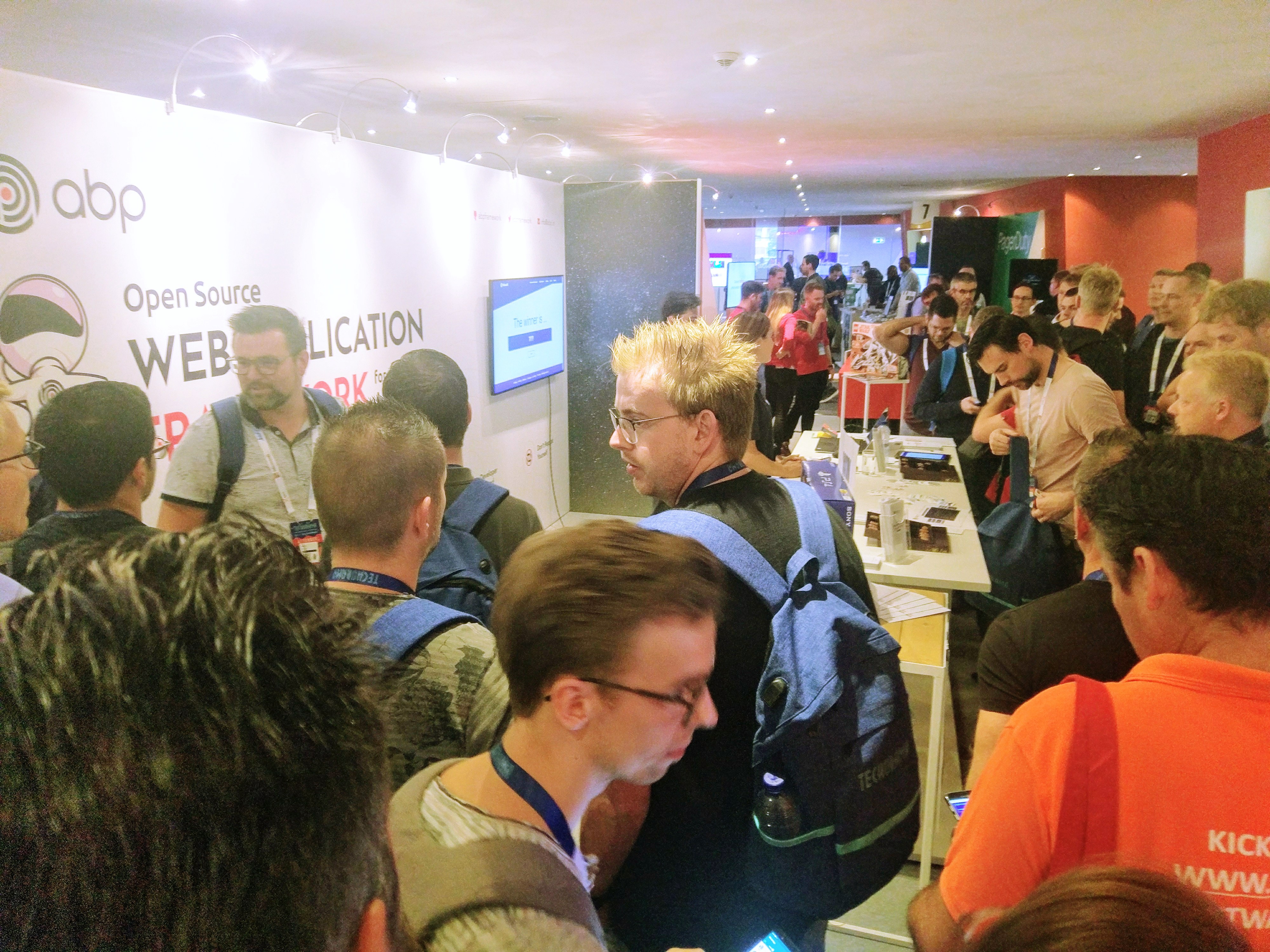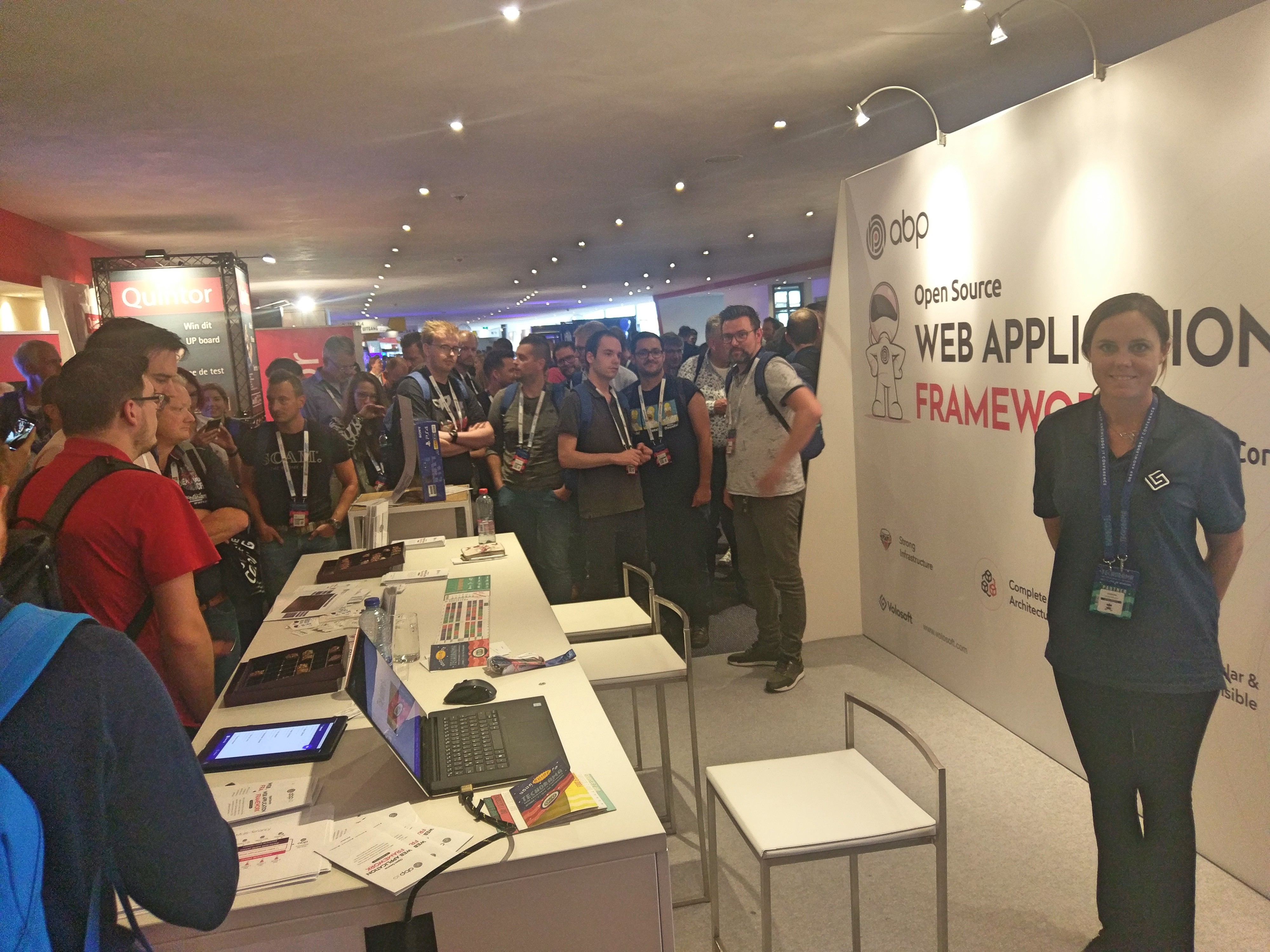 See you next year !